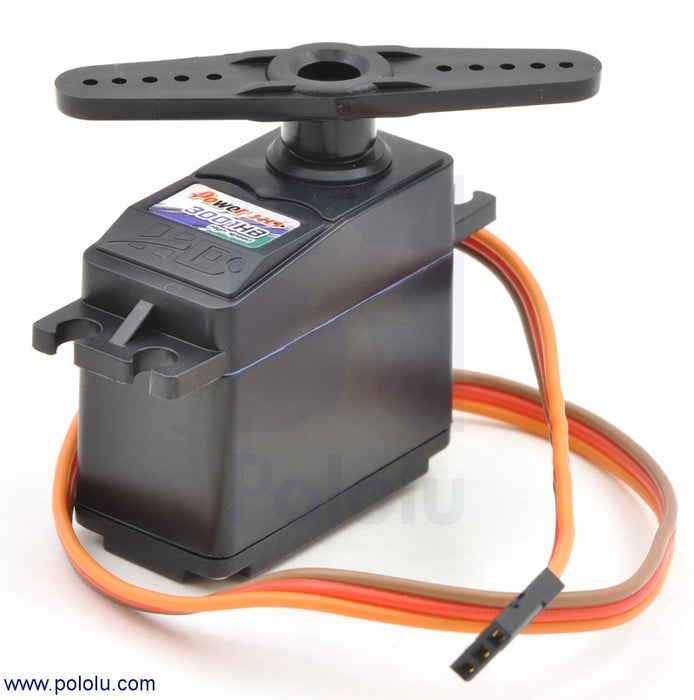 Power HD Standard Servo 3001HB
he HD-3001HB is a great general-purpose, standard-size servo. Two ball bearings help reduce friction and improve performance. The lead is terminated with a standard "JR"-style connector, which is Futaba-compatible. The picture below shows an example of the hardware that might be included with this servo (hardware might vary). You can find more information about this servo under the specifications tab.
Note that, as with most hobby servos, stalling or back-driving this servo can strip its gears.
Dimensions
Size: 40.7 x 20.5 x 39.5 mm
Weight: 43 g
General specifications
Digital?: N
Speed @ 6V: 0.12 sec/60°
Stall torque @ 6V: 4.4 kg·cm
Speed @ 4.8V: 0.15 sec/60°
Stall torque @ 4.8V: 3.5 kg·cm
Lead length: 11 in
Hardware included?: Y