IR Remote Control - tinkerKit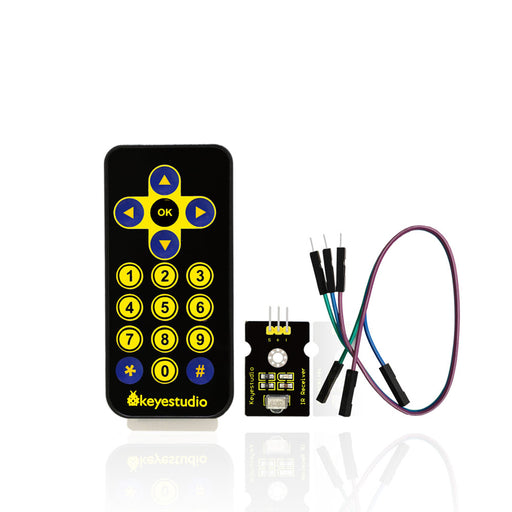 This latest IR remote control kit is comprised of mini super-thin IR remote control and 38HKz IR receiving module. The mini super-thin IR remote co...
View full details
DESCRIPTIONThis little remote control would be handy for controlling a robot or other project from across the room. It has 21 buttons and a layout ...
View full details