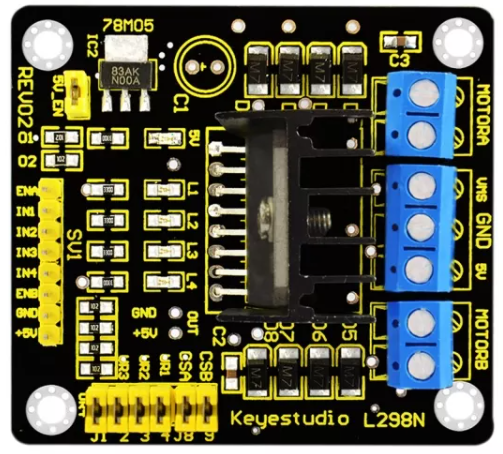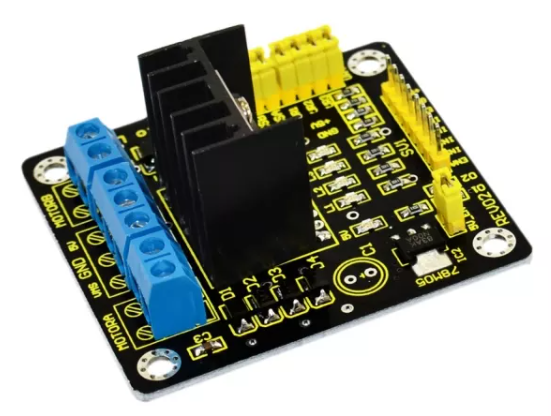 L298N Motor Driver Board Module
Using L298N made by ST Company as the control chip, the module has characteristics of strong driving ability, low calorific value and strong anti-interference ability.
This module can use built-in 78M05 for electric work via a driving power supply part. But to avoid the damage of the voltage stabilizing chip, please use an external 5V logic supply when using more than 12V driving voltage.
Using large capacity filter capacitor, this module can follow current to protect diodes, and improve reliability.