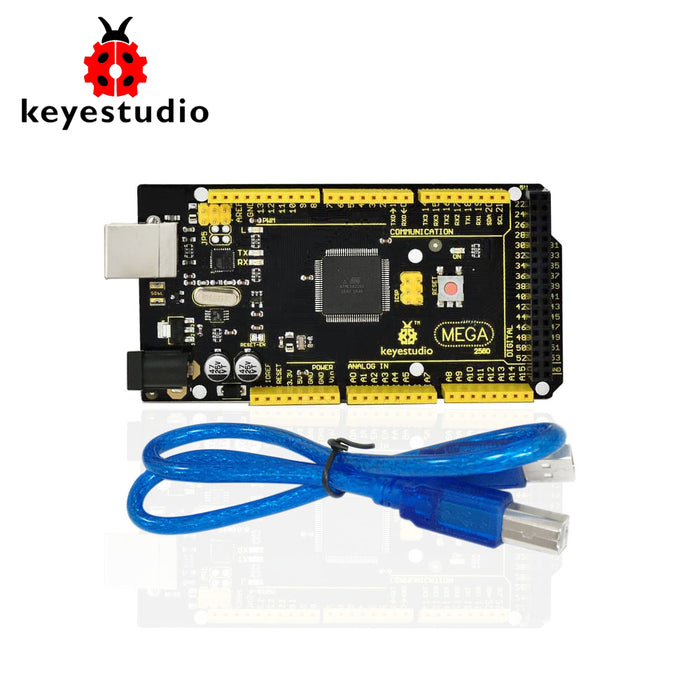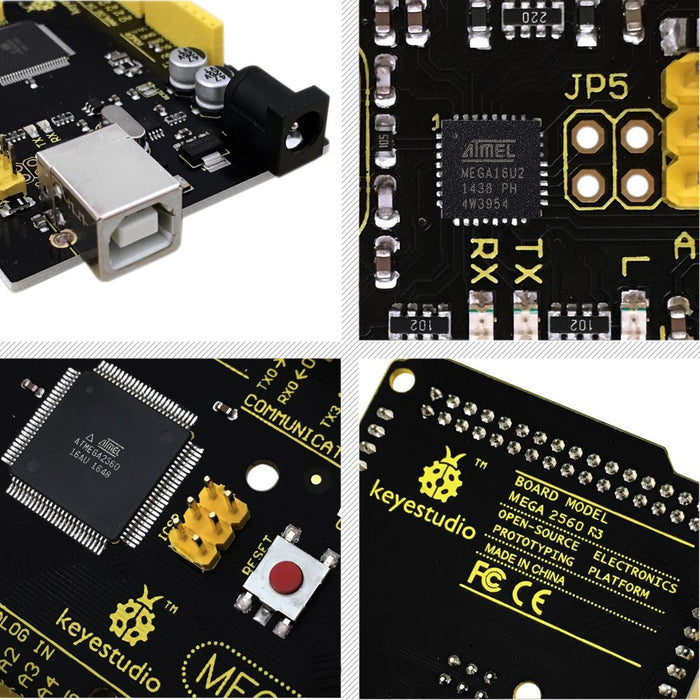 Keyestudio Arduino Mega 2560 R3 + USB Cable
The Keyestudio Mega 2560 R3 is an open-source hardware compatible with arduino MEGA 2560 R3.
Microcontroller board based on a ATmega2560 AVR microcontroller. It has 70 digital input/output pins (of which 14 can be used as PWM outputs and 16 can be used as analog inputs)
It's intended for anyone making interactive projects.