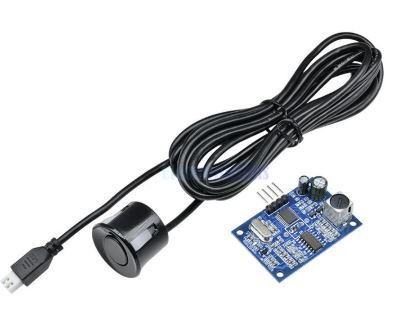 5V Waterproof Ultrasonic Module Distance Measuring Transducer Sensor
Quiescent current: 5mA. Farthest distance: 4.5m.
The device is waterproof, but it couldn't work underwater. Please note it.
High accuracy, strong anti-jamming, small size, easy to use, low voltage, low power consumption.
Integrated with wire enclosed waterproof probe, suitable for wet, harsh measurement occasions.